Skip to product information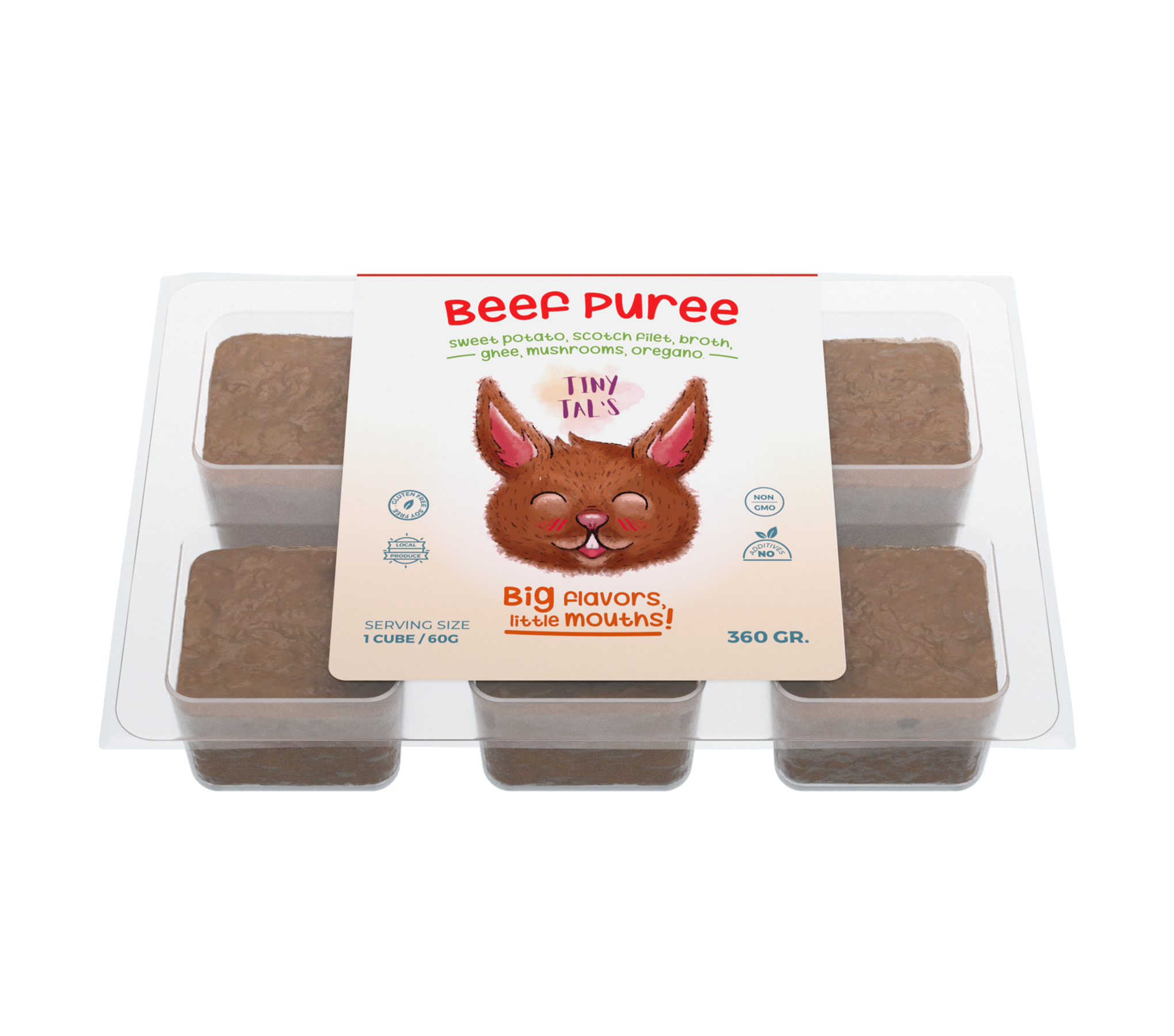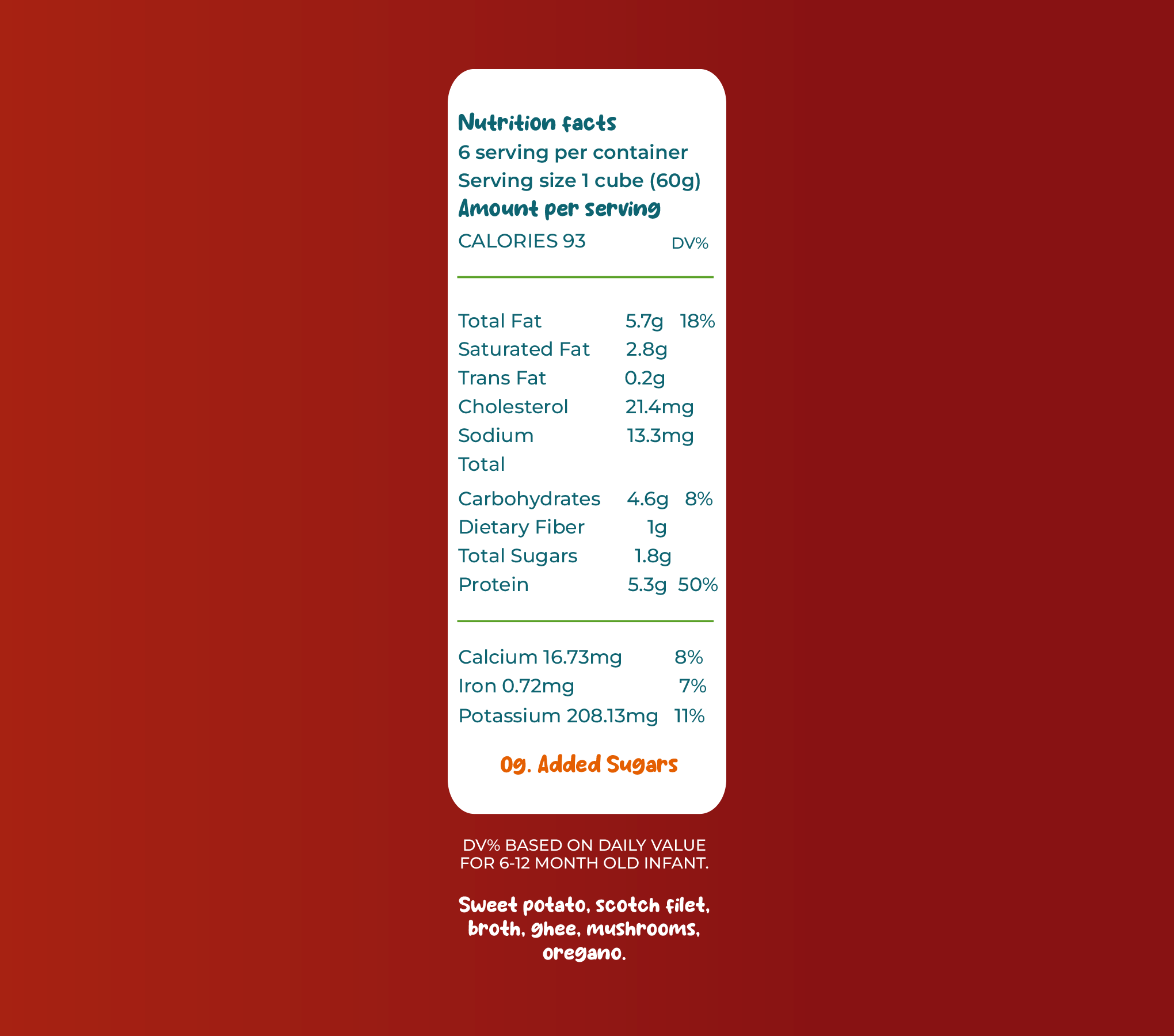 Regular price
$20.00
Sale price
$20.00
Description
Our beef puree is a nutritious and flavorful option for introducing meat into your baby's diet.  Beef can help meet their increasing nutritional needs as they transition from breast milk or formula to solid foods. Its fresh, non-GMO ingredients make it a perfect, daily-diet staple. Enjoy this flavour immediately after defrosting or keep in the freezer for up to 3 months.
Source of protein, iron & zinc

Vital for baby's growth and development

Mushrooms provide antioxidant properties
Ingredients 
Sweet potato, scotch fillet, broth, ghee, mushrooms & oregano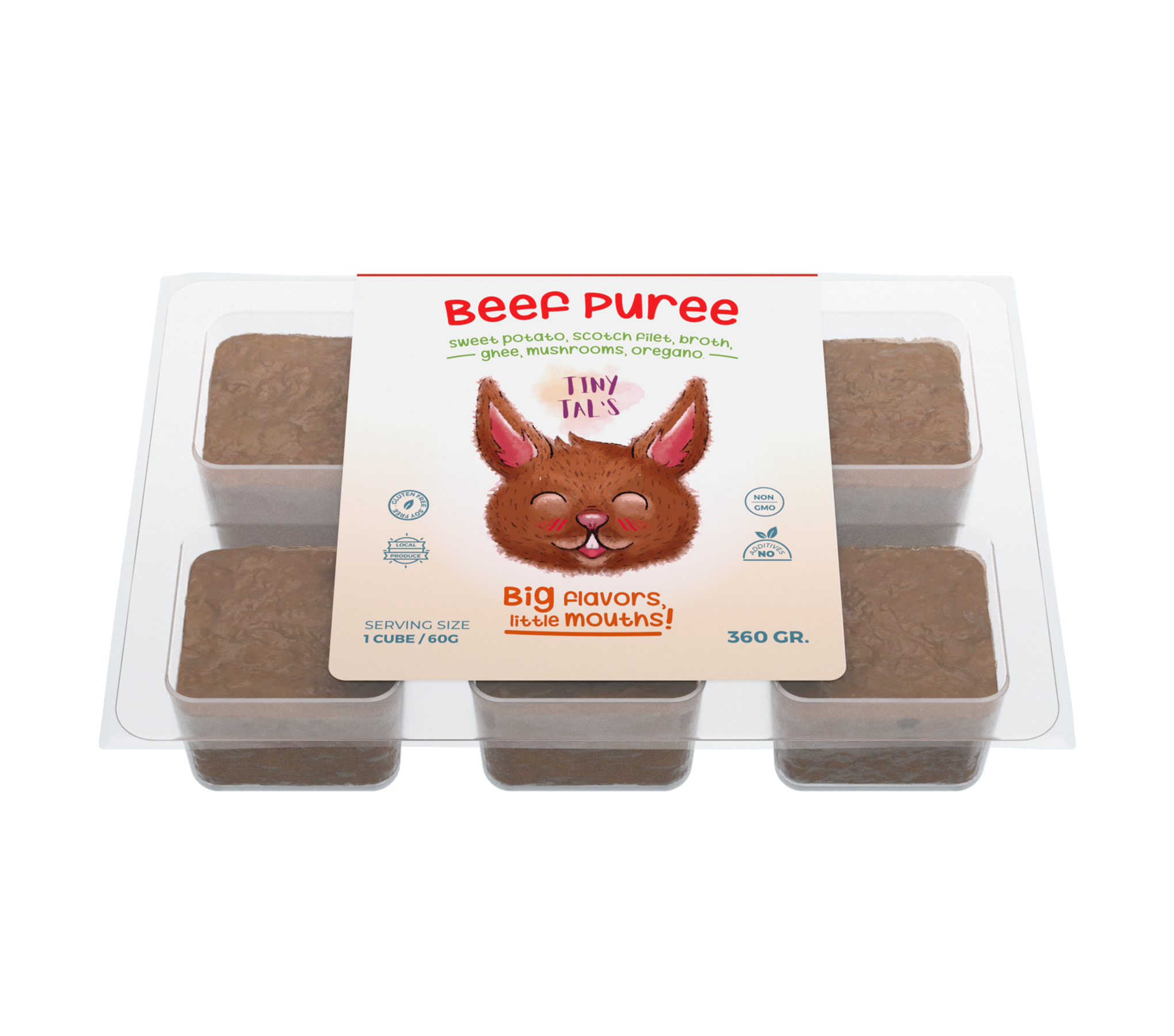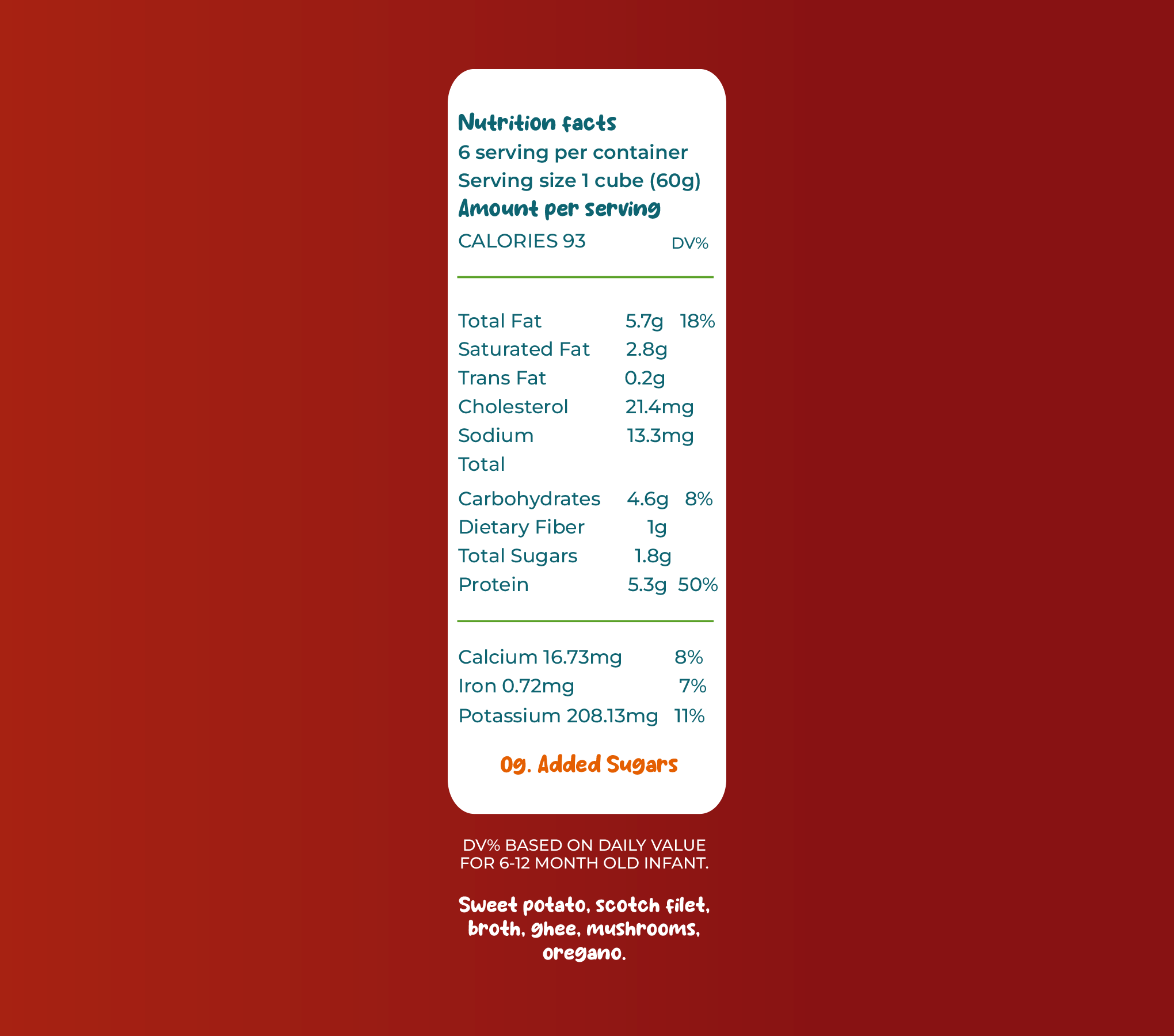 Being a parent can be hard. We're here to make mealtime simple.
Tried, tested and loved by real babies.
Our fresh homemade purees, loved by real babies, are designed to support your little one's growth and development. With tried and tested recipes, these purees promote stronger immune function and better gut health. Each serving size, conveniently packed into one cube, ensures that your baby receives the perfect meal. Plus, with five additional meals ready in the freezer, you can provide your baby with nutritious goodness whenever they need it, giving you peace of mind.