Skip to product information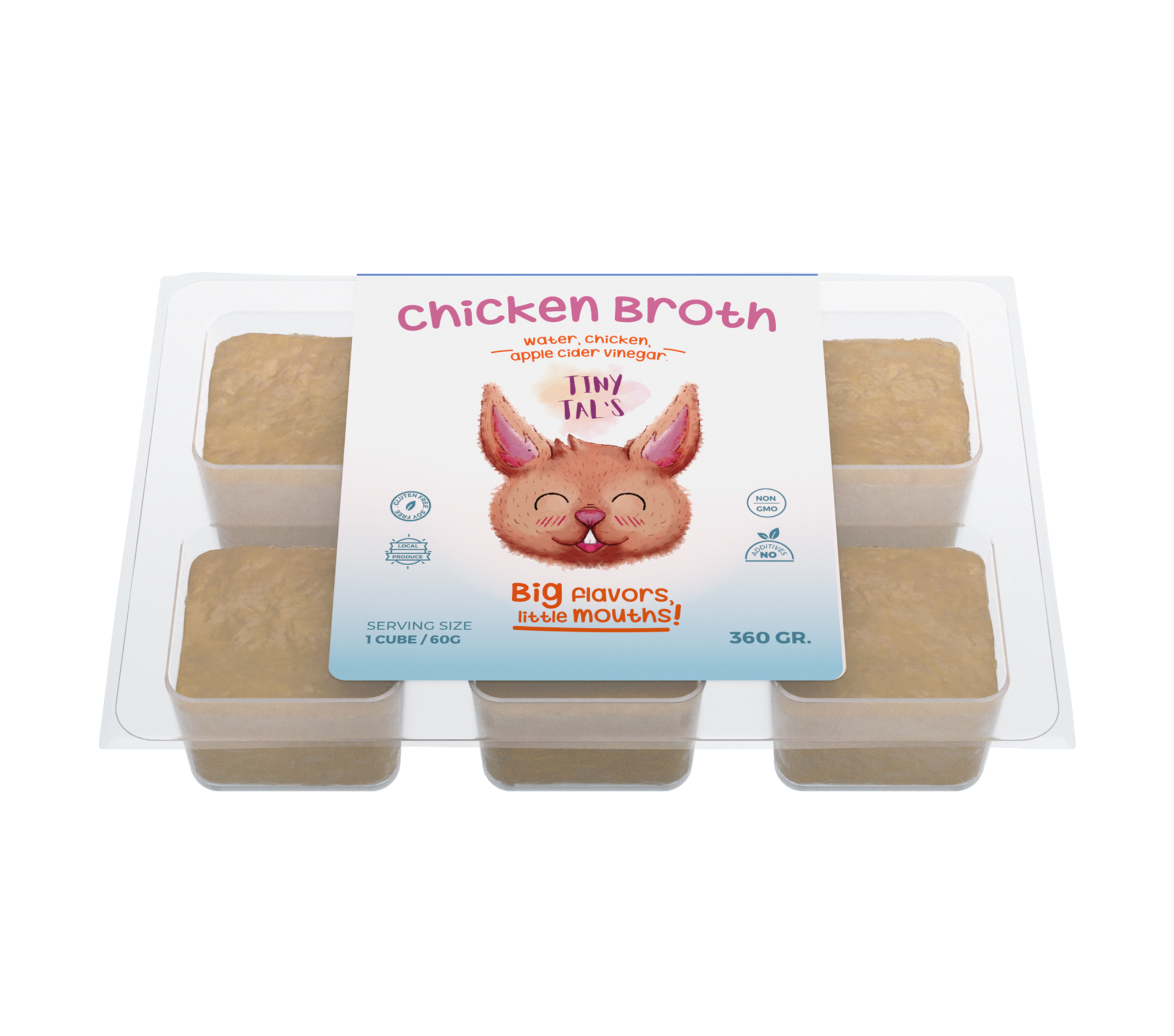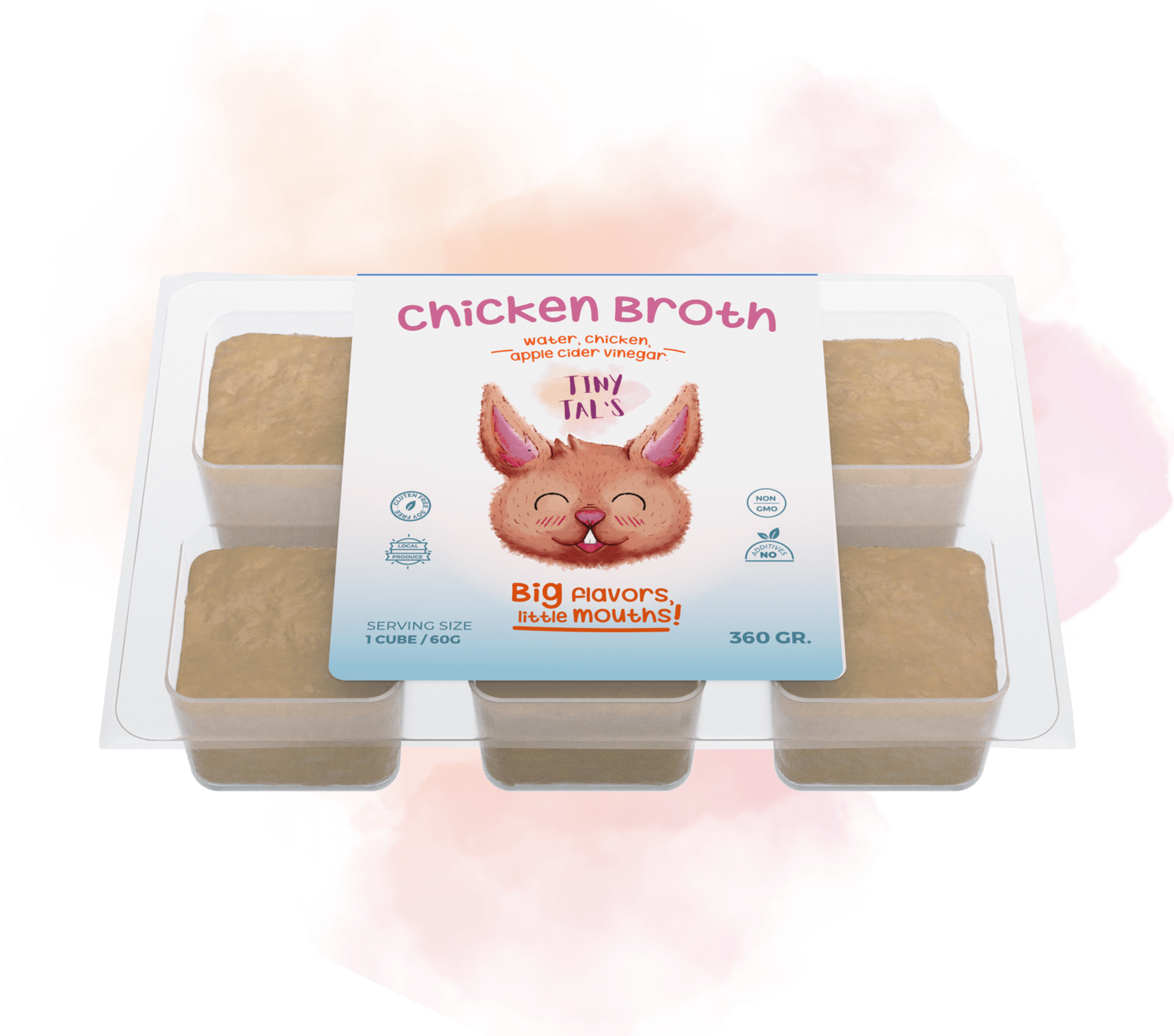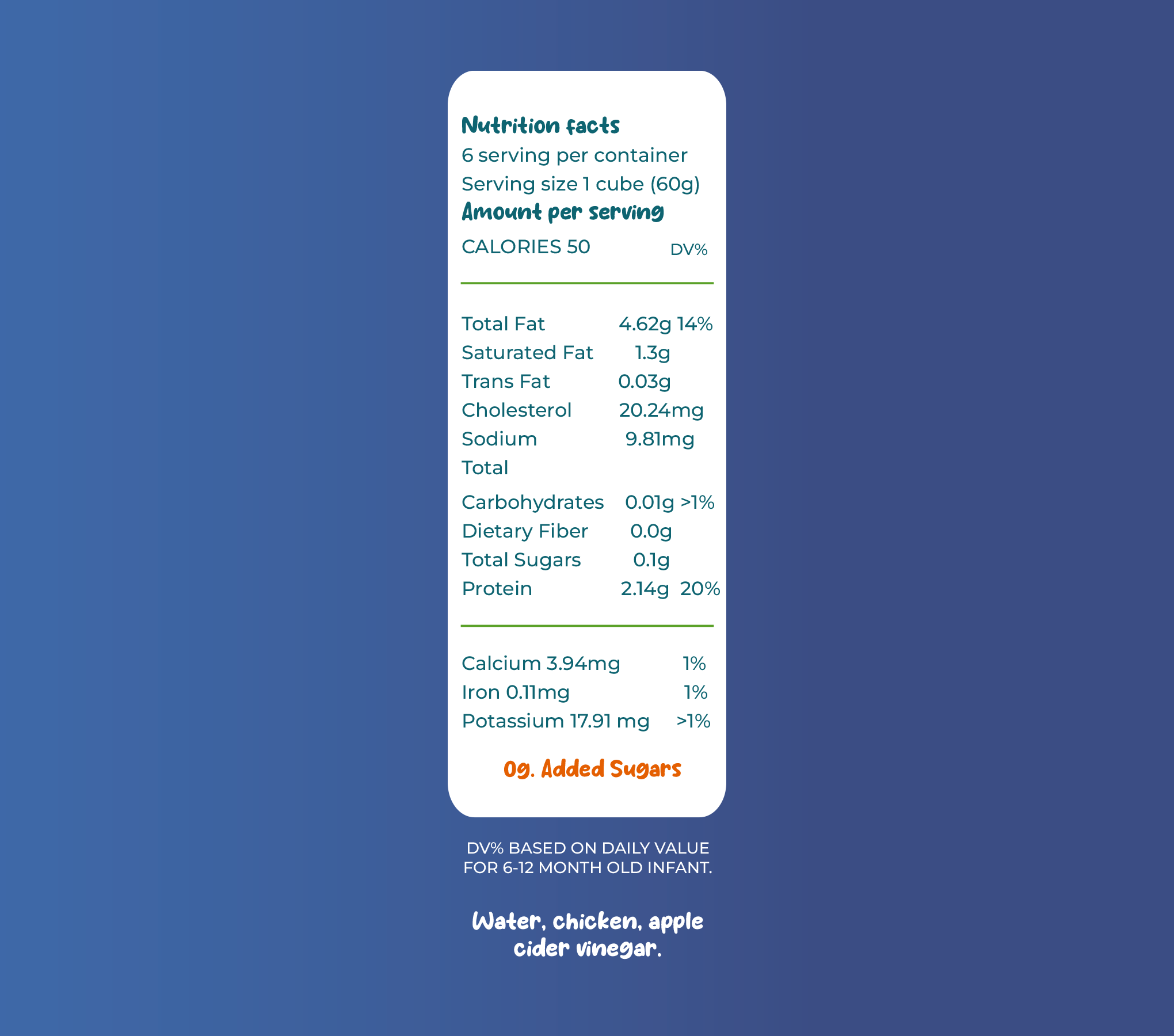 Regular price
$11.00
Sale price
$11.00
Description
Chicken broth can be a nutritious addition to a baby's diet. Chicken broth is a rich source of vitamins, minerals, and amino acids, which contribute to healthy growth and development. The broth is gentle on a baby's digestive system and can help soothe and hydrate them. Enjoy our broth in various ways such as substituting water for the broth when cooking vegetables, pasta or rice, or adding it in babies meals to give them that extra boost.  Enjoy this flavour immediately after defrosting or keep in the freezer for up to 3 months.
Provides essential nutrients

Supports bone and tissue development

Great way to introduce mild flavours
Ingredients
Water, chicken, apple cider vinegar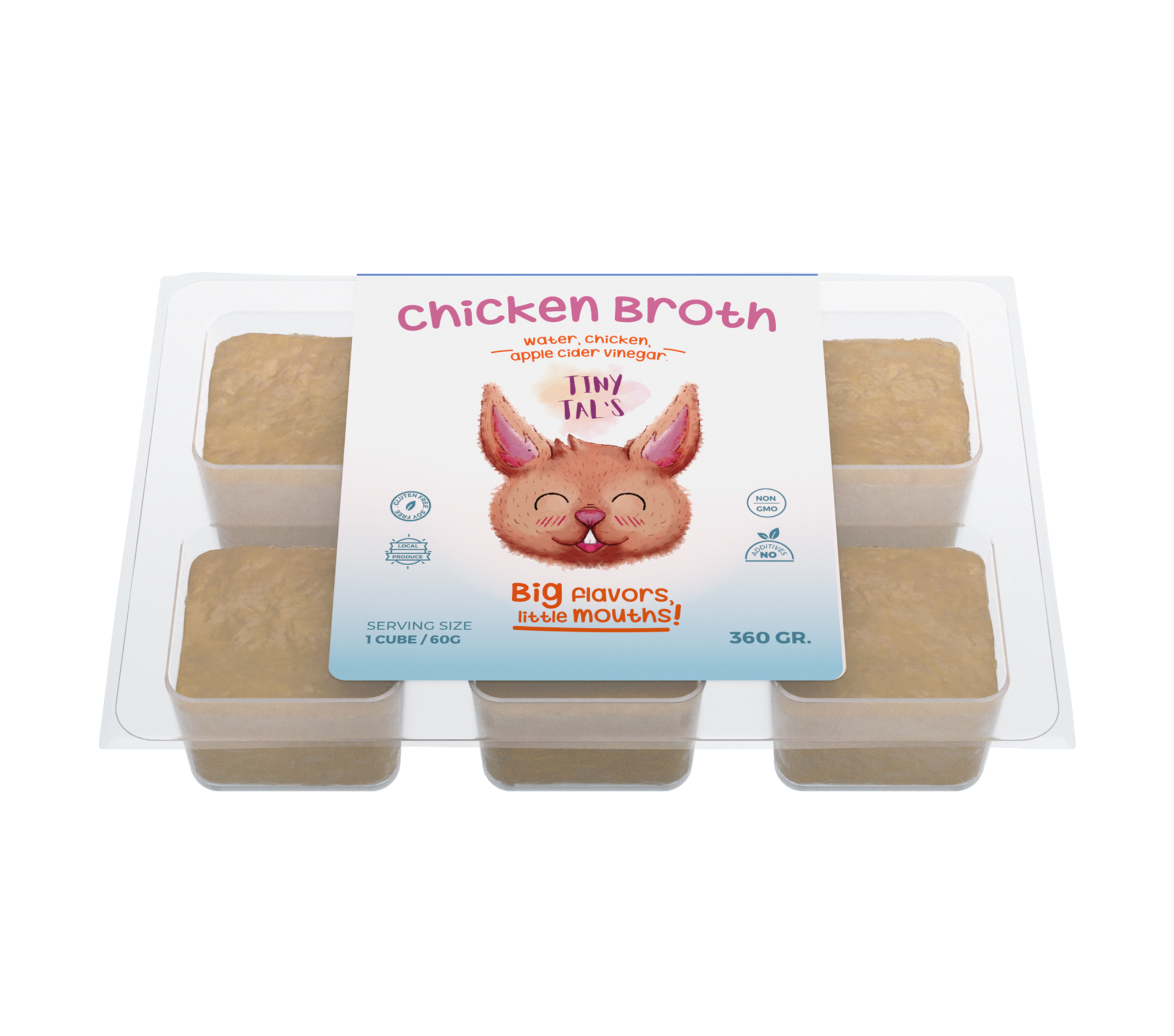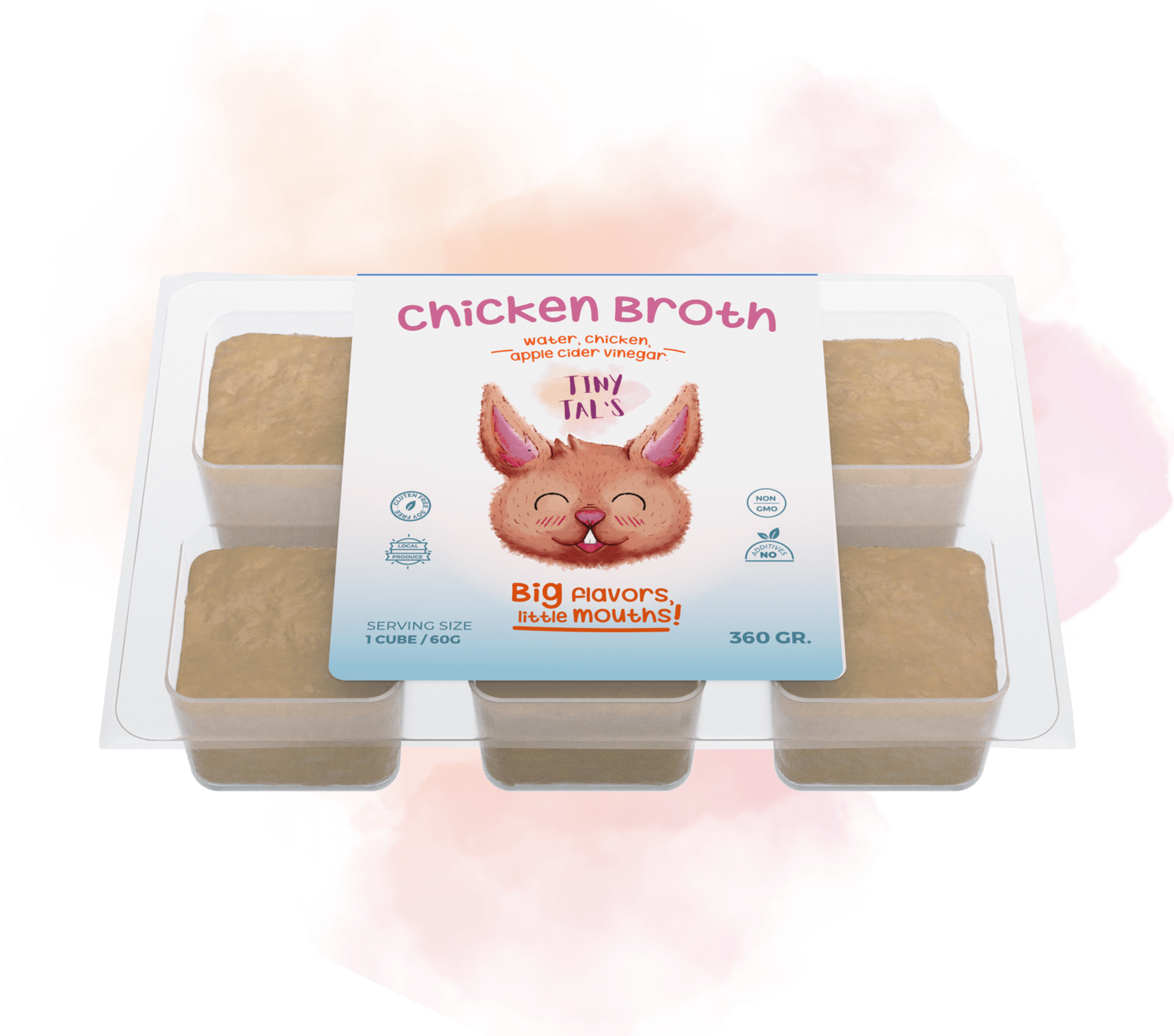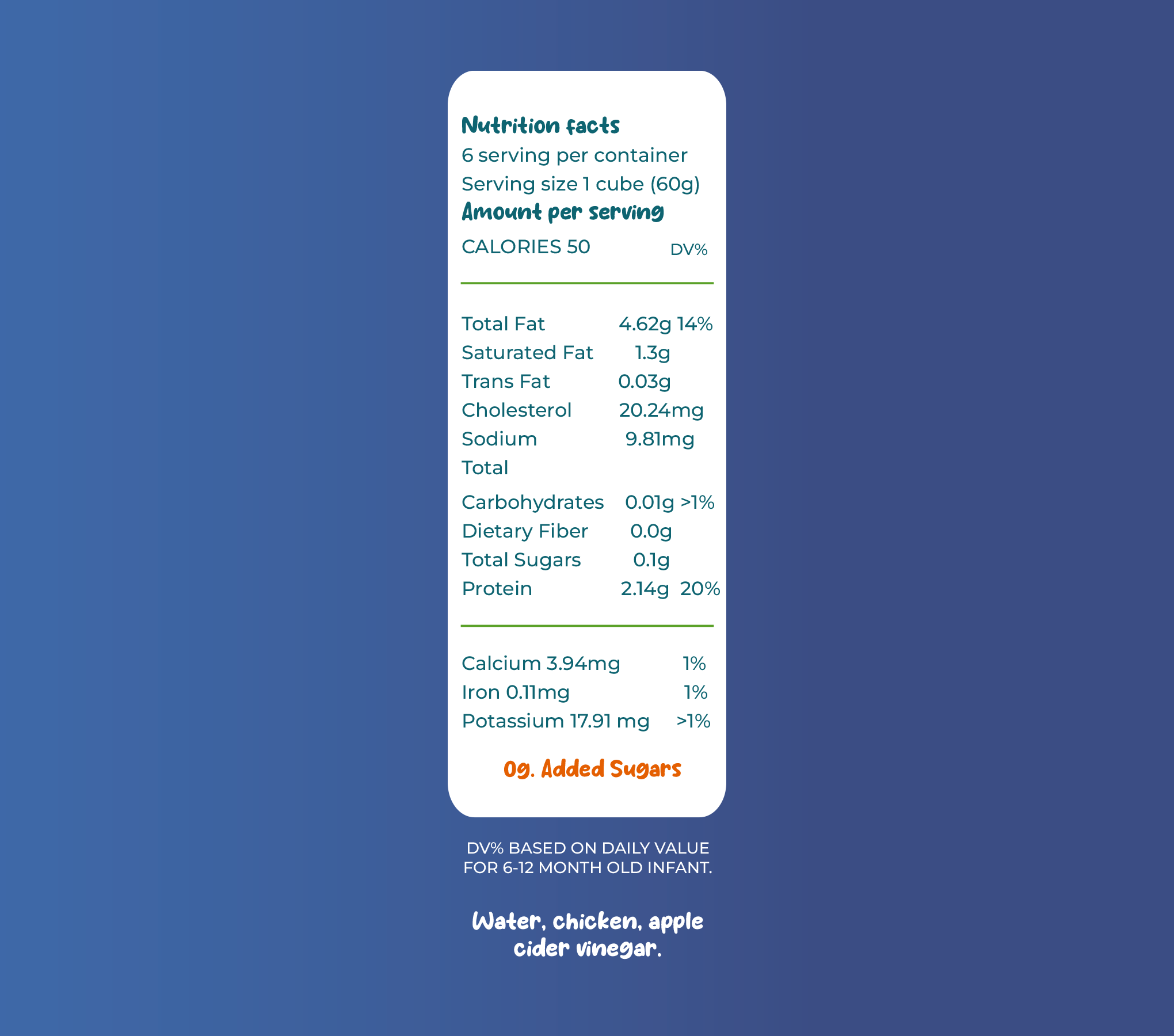 Being a parent can be hard. We're here to make mealtime simple.
Tried, tested and loved by real babies.
Our fresh homemade purees, loved by real babies, are designed to support your little one's growth and development. With tried and tested recipes, these purees promote stronger immune function and better gut health. Each serving size, conveniently packed into one cube, ensures that your baby receives the perfect meal. Plus, with five additional meals ready in the freezer, you can provide your baby with nutritious goodness whenever they need it, giving you peace of mind.